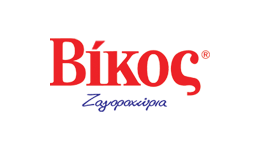 We created a corporate website and developed a content management system, tailor-made to their needs, aiming at highlighting its products and services.
The website displays information on the company's plants and factories, certificates received, press releases and blood donations organized as part of corporate social responsibility.
Visit Website
An innovative introduction slider
We created a unique and flexible slider for the landing page of the website.
Compatible with mobile phones and tablets
Supports gestures
Slider elements are animating independently
Visit Website
A unique presentation of the company's history
We used a javascript technique to provide a unique, user-friendly and attractive interface to demonstrate the company's history.
Users can easily navigate between important dates and get more information about them.
Visit Website
Animated and interactive presentation of the financial data
A more intuitive presentation of the company's financial data.
Visitors can interact with the charts and get more specific information on the company's sales and investments.
Visit Website
Use of Google API to connect with Youtube channel
A mix of web development and web design skills were required to connect the website with the company's Youtube channel.
We used Google API to automatically fetch promotional spots that were uploaded at Youtube channel.
Visit Website