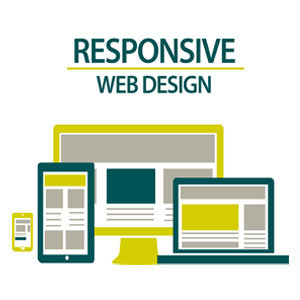 Responsive Web Design is a current trend in the field of web design and will continue to be increasingly used. It is a web development approach that creates dynamic changes to the appearance of a website, depending on the screen size and orientation of the device being used to view it. Responsive web design is the art of designing «smart» websites for a range of devices, so that there is an optimal experience for every Internet user at every possible size.
Web designers and web developers need to be sure that their creations look as good and work as well on mobile devices as on desktop computers. The programming techniques they use, give "flexibility" in the various structural elements of the website such as images, videos, menus, etc. depending on the screen resolution. Nowadays, more and more users access Internet through computers, laptops, tablets and smartphones. This fact raised the need of using the method of responsive web design not only for a simple website, but also for an eshop, while many users use a tablet or a smartphone for their online purchases.
Advantages of responsive wed design:
It contributes to a more efficient search engine optimization, using one URL.
Provides complete statement of visits of the website for different type devices.
The maintenance of the content and the technical maintenance of the website is easier and more economical, since this is one single webpage, not multiple webpages.
All users have the same navigation experience on the website, however customized to the needs and possibilities of each screen.