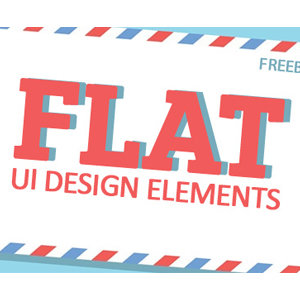 Flat Web Design has been one of the most talked about trends in web design and user interface design. Flat design is a minimalistic web design approach that emphasizes usability. As its name indicates, it is defined by flatness of style: simplifying a website's interface by removing extra elements such as shadows, textures and gradients that create a 3D look. It features clean, open space, crisp edges, bright colors and two-dimensional illustrations, that easily grab attention and guide the eye of the website's visitor.
A website is designed and judged by how well it works and how it looks like. This functionality forces a website's focus to be on user experience, so websites that employ this design style successfully are likely to receive positive feedback as being user-friendly.
Flat web design can be used to create really beautiful, simple website's layouts, but it's not necessarily appropriate for every website. Be mindful of what you're trying to achieve visually and what you want to communicate. The main purpose of an online application, a mobile application or a website should always be to clearly communicate a message and provide a usable and intuitive interface for the web user. It's the web designer's job to make sure that a certain design aesthetic doesn't hurt usability, depending on the website content.