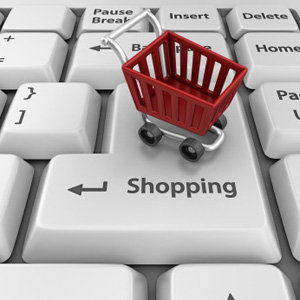 Eshop is the term used to refer to a website through which various kinds of online purchases are carried out. Nowadays eshops grow and offer thousands of products. Consequently more and more are the users of online shops. The web design companies ensure the safe development of an eshop. Here are 6 tips for safe online purchases:
Check out the eshop
Conduct independent research before you buy from an eshop you have never done online transactions with. Βefore supplying any information you should verify the site and the web design company that designed it.
Look for the Lock
Make online purchases from a website that was developed by a web design company using an SSL (Secure Sockets Layer) encryption or other security techniques. You'll know if the site has SSL because the URL for the site will start with https:// (instead of just http://). An icon of a locked padlock will appear, typically in the status bar at the bottom of your web browser, or right next to the URL in the address bar.
Protect your personal information
When making a purchase online, be alert to the kinds of information being collected to complete the transaction. Remember, you only need to fill out required fields on an eshop checkout form. Before providing personal or financial information, check the website's privacy policy.
Check Statements
Don't wait for your bill to come at the end of the month. Go online and look at electronic statements for your credit card, debit card, and checking accounts. Make sure you don't see any fraudulent charges.
Use safe payment options
Credit cards are generally the safest option for online purchases because they allow users of an eshop to seek a credit from the issuer if the product isn't delivered or isn't what was ordered. Also, unlike debit cards, credit cards may have a limit on the monetary amount you will be responsible for. Use online payment services such as PayPal. It keeps your credit-card information stored on a secure server and then let you make purchases online without revealing your credit details to eshops.
Avoid computers in a public network
Avoid using a computer in a public network to make purchases online. If you do, just remember to log out every time you use a computer connected in a public network, even if you were just checking email.