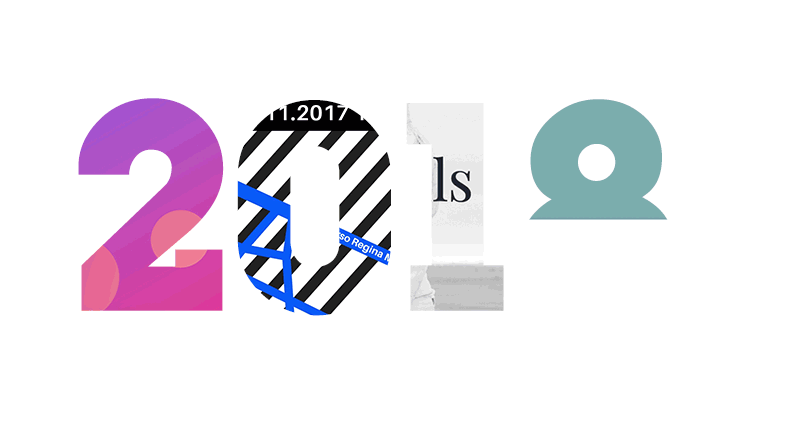 Website is one of the most important parts of digital marketing. First of all, it should attract visitors' attention with its design and secondly with its functionality. As a result, costumers can contact with the company or store and make a transaction. We reveal to you a few 2018 trends, which will help the design of your website. Pay attention!

Even a simple static webpage which uses the movement element, for example in the form of video or animation, can offer a relaxing navigation to the visitor and pick his interest. Thus, we have the ability to represent any "complex" information with fidelity and extremely high quality. If you are afraid your webpage will be slow to "load", integrate "lighweight" javascript which allows movement to be created as a natural part of the background. Offer an unforgettable navigation experience to the user in just a few seconds!

Flat web design uses a minimalist user interface replacing heavy images with 2D graphics, making them visually appealing and easy to read. Some of the main advantages of flat design are rapid loading, modern design and clean appearance.

Bold typography seems to be constantly gaining ground both in website's design and advertising. In this way, we achieve emphasis on specific parts of our webpage making the visitor's navigation pleasant enough so that he does not leave soon.
Illustration makes the website more user-friendly by creating a fun and entertaining content. Whatever your business is, you can give to your brand character by using it. Soft, cute illustrations with positive statements have an advantage over traditional photography.

Expressive Typography. What we mean? They are words which can "express" themselves visually. That words give design and meaning to the image. Such images can evolve your business' website.

Duotones, inspired by Spotify, are unique and attractive. They are free to juxtapose vibrant and highly saturated colors to attract customers and allow the brand to stand out. The classic colors, such as black and white, will never go away but since this is the year of experimenting, more and more designers are creating digital designs with duotones.

Gradient trend is known for its multi-color transitions. That multi-color transitions and their design are responsible for the visitors' attraction. If you want to see how it looks check out the logotype of Instagram.
Finally, according to Pantone Color Institute the color of the year (2018) is Ultra Violet.
Contact us and see how you can design and develop your website according to 2018 trends!
*Image Credits: digitaledge