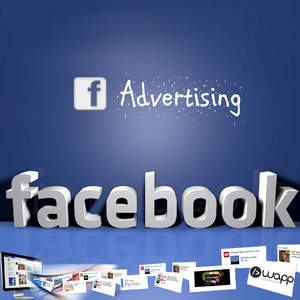 In the era of information, people are increasingly using Facebook not only for personal but also for professional use. Research has shown that a person approximately spends one hour a day while his access can be more than 8 times each day. As a consequence of this users' augmentation more than 65 million business pages have been created on Facebook in order to be advertised.
But, how can you take advantage of the rise mentioned above, in order to be advertised? First of all, if you want to be promoted properly, create a business Facebook Page against a private profile. For example, do not forget that the administration of positive and negative comments should be done by your business Facebook page instead of your private profile. Keep a professional image to social media taking into consideration users' messages, comments and posts. Remember that Facebook Page's presentation and content are equally important! Create wise and short advertisements which will attract visitor's interest. According to research, advertisements containing up to 80 characters have higher engagement rate.
Is that enough? If you target to be detected by your potential customers, the answer is no. Get advertised on any device you want, like million other businesses do. Facebook ads target consumers based on region, age, gender, education, job title, marital status, interests, and actions. Furthermore, optimized mobile ads for iOS and Android platforms are supported. Based on your Facebook page's custom audience, lookalike audience is a list of potential fans and customers who will visit you and will probably make a purchase. The right presentation of your products can be achieved by selecting facebook's online store through a handy platform. Consequently, your business can be addressed to a wider audience in order to quickly acquire its own customers.
For even better results link your account to other social media, like Instagram, Twitter, Pinterest or Youtube. Moreover, the highest organic reach belongs to video posts and not to photo posts. As each business has its own audience you should find the best frequency between video and photo advertising.
Contact us now! We can help you, advice you and listen to your needs so that your business can be promoted properly and successfully.