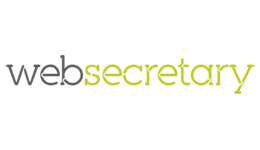 Web Secretary provides high secretarial services tailored to the needs and financial budget of professionals and small businesses.
Application allows someone who needs the services of a secretary to enter into the system, pay its assistance directly through Paypal and have the services of a secretary, as long as his package is paid.
Visit Website
Dashboard, all you need in one place
See gatherred on one page all of your appointments and reminders.
View additional information about the billing package you selected, its expiration date and the nickname you have chosen for the service.
Visit Website
Keep a Call Log of all your clients
Application maintains a record of all incoming and outgoing calls. View in detail who has called, what time and why!
You can then check the cost of using the service and add credits for use when necessary.
Visit Website
Schedule all your appointments
Check your personal calendar and your appointments easily and quickly.
Your secretary updates your calendar, which you can check and manage at any time.
Visit Website
Keep your notes in one place
Record your notes and whatever else you want in your notebook.
Use your notebook as an additional way to contact with your personal secretary.
Visit Website