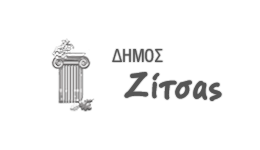 Municipality of Zitsa is the municipality of Epirus region created in 2011 through the union of pre-existing municipalities of Ekali, Evrymenon, Zitsa, Molossoi and Passarona. This union generated vast needs concerning the content management displayed across the internet.
Visit Website
Area attractions are shown on an interactive map
Users are able to select sights of the area on an interactive map, using their category and/or geolocation. Clicking on the map and on the specific marker of each sight, a new window is displayed including a small description, photo and link to its full description.
All the above features were accomplished with the use of the Google Maps API.
Visit Website
Electronic registration of companies in the area of the municipality
We developed a system through which tourist companies in the area of the Municipality of Zitsa are able to display their information in a more efficient manner. Each company is able to register and manage their profile, containing the following information:
Name, description and business category
Contact details (address, phone, fax, email, website)
Marking the business location on the interactive map (Google Maps)
Upload photos and logo
Visit Website
Complete phone book with built-in search
We created a phone book which is divided into categories for easier retrieval of information from visitors.
The phone book displays all contact details (Phone, Fax, e-mail, Address) for all services of the Municipality.
Visit Website
Automatic display of the nearest businesses, attractions and neighborhood villages based on their location
We implemented a geo location system, through which users can select a village, view  the village location on a map and be informed of the sights and the nearby villages, based on distance. Visitors may also be informed of nearby companies.

Similar systems are used by major tourist websites as well as in also smart phone applications.
Visit Website
Website is accessible to people with disabilities (WAI)
The portal of the Municipality of Zitsa was implemented according to internationally recognized standards of W3C, compatible for users with disabilities.

Visitors with disabilities are able to switch to a more suitable interface for their needs. Use of different color combinations, ability to increase or decrease the font sizes and clean cut design, resulted in a user-friendly website.
Visit Website