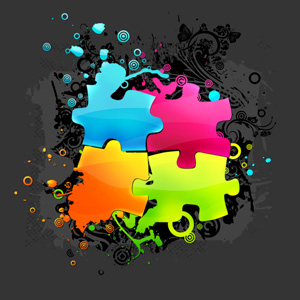 Photography is a powerful tool and is used on many occassions lately. Quite often we come across websites with full background images. Their main target is to impress the visitor and promote the website's goal at a glance.
Another trend is the increasing use of large fonts and headings. What's best known as typography, is used to attract visitors' attention and make them focus on specific elements of a website.
Mobile compatibility is another thing that has emerged over the last years. Since mobile devices became part of our lifes, many people are using them to find information on the internet. This has resulted in many clients wanting their website to be mobile compatible. Furthermore, a lot of people are seeking for a mobile application to extend their brand's target group.
Although Flash is still being used until know, more and more websites are based on HTML and JavaScript techniques in order to achieve the same results as Flash and be more mobile compatible and user friendly.