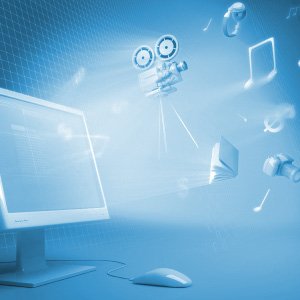 The public spends 6 seconds to decide whether it is worth devoting more time to learn about what a website offers. The issue is making the most of this time. Usually, the first contact that a visitor has with a website is its "Home Page". An effective homepage can convert casual visitors into regular users or even customers. Here are five smart tips on how to achieve this goal.
1. Visitors in alert - less text and larger fonts
As with any other form of advertising, what arouses more attention is a title or a phrase that lures the audience and clarifies the purpose of the website with important keywords.
2. Short and simple homepage
The eye detects the useful information when they are presented well structured in handy and easy to read sections. The visitors seldom move down 3 or 4 screens to explore more information. The most effective is to fit the entire homepage in a single screen with clearly defined sections and without extensive explanations.
3. Easy navigation - understandable from the homepage
An understandable, easy to use navigation is vital. It is necessary for the visitors to be able to wander around the site without having to follow complex paths. When the navigation is not easy to the user, it is very likely to prevent him from visiting the site again in the future.
4. Value on trust
Another important factor that makes a visitor willing to buy something from a company is to feel comfortable with its site, since through the e-commerce it is very common the acquaintance with the website to be the only thing he will have with the company itself . It is necessary, therefore, the company name, phone number and email to be presented on the Homepage. Furthermore, user should have access to all contact details of the company, through a hyperlink that can be easily found in all pages of the website.
5. Speed and harmony!
Advanced technologies, such as certain animation flash need special plug-ins to operate and therefore appeal to a small range of consumers. The majority of the visitors just want to see a page that loads quickly, looks attractive and has useful information. Choosing good color combination that emphasize important points and the smart use of images promote a website very effectively.